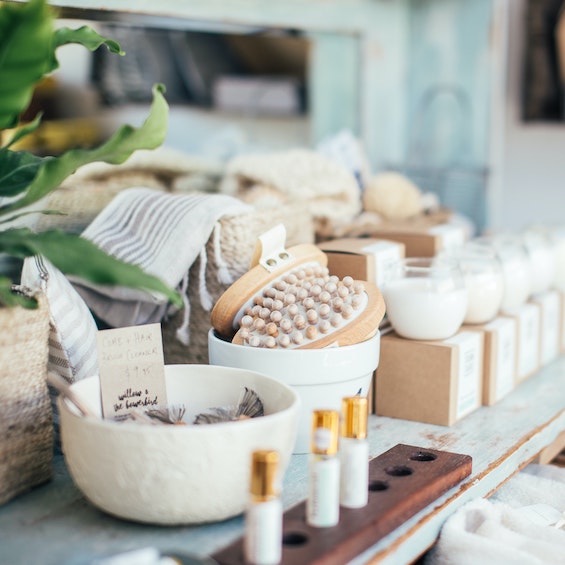 ABOUT OUR STORE
We are a boutique collaboration of health, wellness and fitness advocates who practice what we preach and share intelligent, empowering and mature insights in the health and wellness space. 
We are proactive realists who love connecting with you to educate and also to learn.
We are passionate about what products we offer in our store and do all the homework to ensure they are safe, effective, non-toxic and transparent so they do the job they promise you. Our goal is to save you time and help shape your laser-focus on a range of quality products with a good return on investment for your health goals. 
We strive to provide as much of a personalised in-person experience while you shop online with us.
Our focus is you...
ABOUT OUR CEO*
Hey there! I'm Kathy, founder of The Healthy Household.
I started The Healthy Household in 2017 because I felt a need to provide a practical and easy solution for genuinely curious folk with great intentions of living happier, healthier lives, to shop for health goods. My store would be a culmination of my then decade-long practice of coaching in the high-end, complex health, fitness and wellness realm where from my coaching I saw a big need for an easy, one-stop-shop solution for those learning to be healthier, to purchase products that were transparent in their marketing and delivered on their promised labelling of "health" - not green-washing and not fake-health. 
When I used take my coaching clients grocery shopping, I noticed that even the most fastidiously health-conscious person struggled to decipher their way through all the products, even in the health-food dedicated section! In order to understand how complex packaging is and what it really means not just from what is included on the label, but also from what is left out, would take a degree in nutrition, marketing and even psychology!
In essence, with the products you see in The Healthy Household, I have done all the work for you, so all you need to do is enjoy your shopping experience.
The other thing I wished for was to provide a personalised experience for you, even while shopping online with us. Being an avid online shopper myself I much prefer stores where I know I can reach out at any time and feel at ease that there is someone on the other side ready to support me. I have kept the store "boutique" for this very reason, so we don't lose sight of what's most important: You.

We are real humans here, we got you and we appreciate each and every one of you, so treat us like you are shopping face to face with us...
I invite you to get in touch any time. 
Thanks again for being here. Feel free to drop me a line with questions, comments, suggestions or just to say hello!
Warmest Regards,
Kathy ~ CEO*


*Chief Enthusiasm Officer :-)
Photo Credit: Rachel Claire: https://www.pexels.com/photo/perfume-placed-near-bath-brushes-and-aromatic-candles-5490778/
Jul 14, 2022

Category:

News
Comments: 0